Friends In Need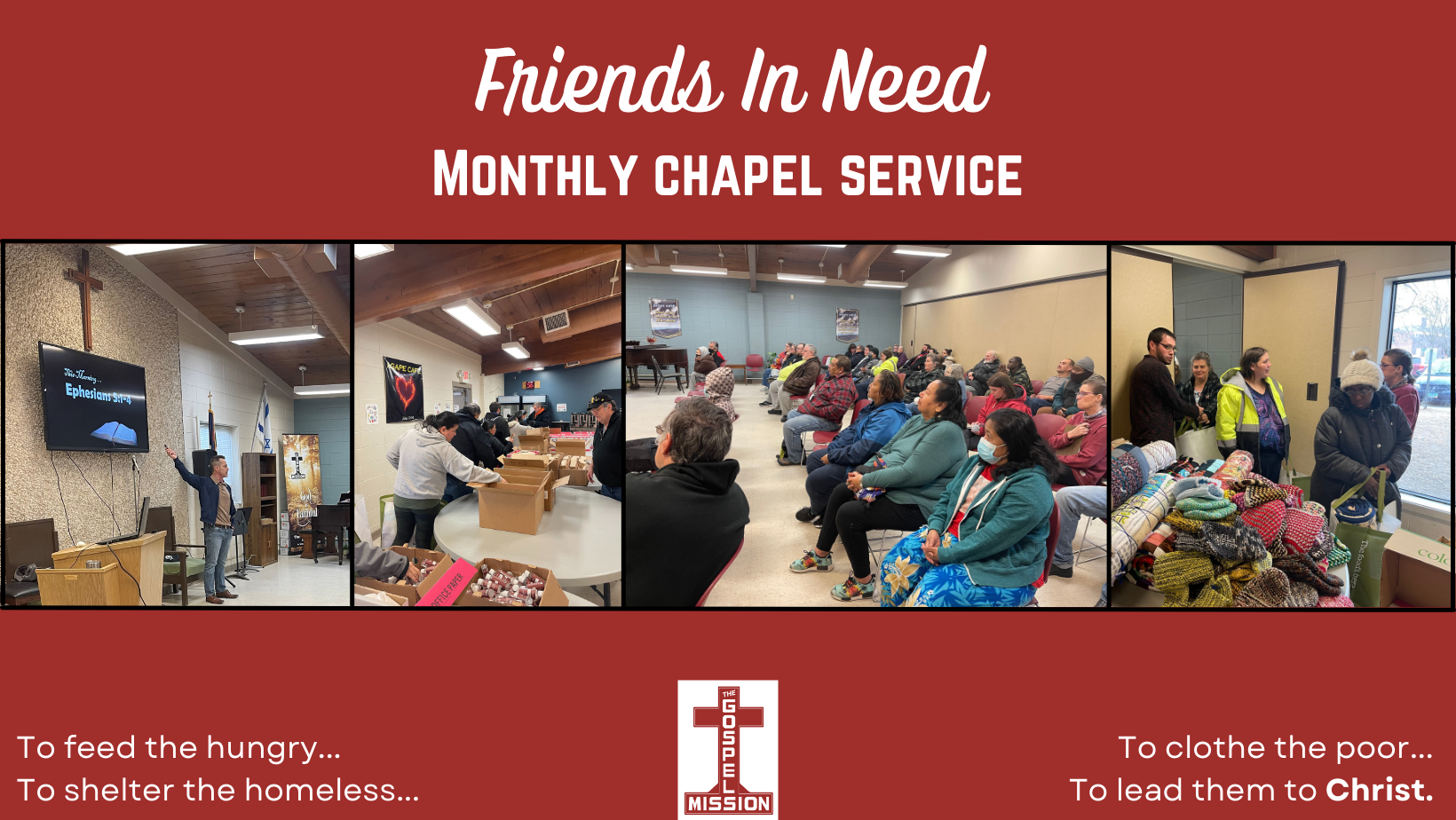 By Clarissa Kraayenbrink, Director of Public Relations
On the third Wednesday of every month, The Gospel Mission holds our special Friends In Need chapel service. This is a service where we invite community members who need a little extra help to our campus to receive the Word of God, as well as food, vouchers to our thrift stores and basic, everyday supplies. It is important to us to feed both the physical and spiritual sides of the people we have the honor of serving.
We held this monthly service last week and there were 35 people in attendance. Attendees received personal hygiene bags, handmade quilts (made by the Care Quilters in Sioux Center), hats, candy, food and vouchers for both our food pantry and thrift stores. Chaplain Tim Hall taught about walking in love from Ephesians 5 and how we ought to be imitators of Christ.
Friends In Need began in the mid-2000s as another way to reach out to the Siouxland community. We want to provide extra support to those in the area who struggle with food insecurity and poverty, but may not need to utilize all of our services here at The Gospel Mission. By providing them with food and other essential items, we can build relationships with those who attend, thus opening a door to share the Gospel with them. What a blessing to be able to serve our friends in the community!
If you have any questions about Friends In Need, would like to be added to our mailing list or are interested in donating supplies for this service, please give us a call at 712-255-1769. We would love to connect with you and find out which ways we can best serve you.
To feed the hungry... to clothe the poor... to shelter the homeless... to lead them to Christ.