The Gospel Mission Thrift Stores are some of the most engaging and largest second-hand stores in the region. Items available within our stores include men's, women's and children's clothing and outerwear, knickknacks, books, kitchenware, furniture, household appliances (large and small) and much, much more! And, they all come at great prices!
As a 100% nonprofit, every dollar made at the Thrift Stores goes directly back to the Mission and helping the homeless. You can get a good deal and know that you helped others, too! Additionally, The Gospel Mission Thrift Stores provide resources for some of our many ministries through our giveaway voucher programs and by providing job opportunities to our residents.
Downtown
215 W 6th St
Sioux City, IA 51103
712-224-5605
Open Tuesday-Saturday 10-6
Morningside
4291 Sergeant Rd
Sioux City, IA 51106
712-560-8223
CLOSED March 25th, 2023
South Sioux City
1901 Cornhusker Dr
South Sioux City, NE 68776
402-404-3038
Open Tuesday-Saturday 10-6
Donation Center
312 W 8th Street
Sioux City, IA 51103
Open Tuesday-Saturday 10-5:30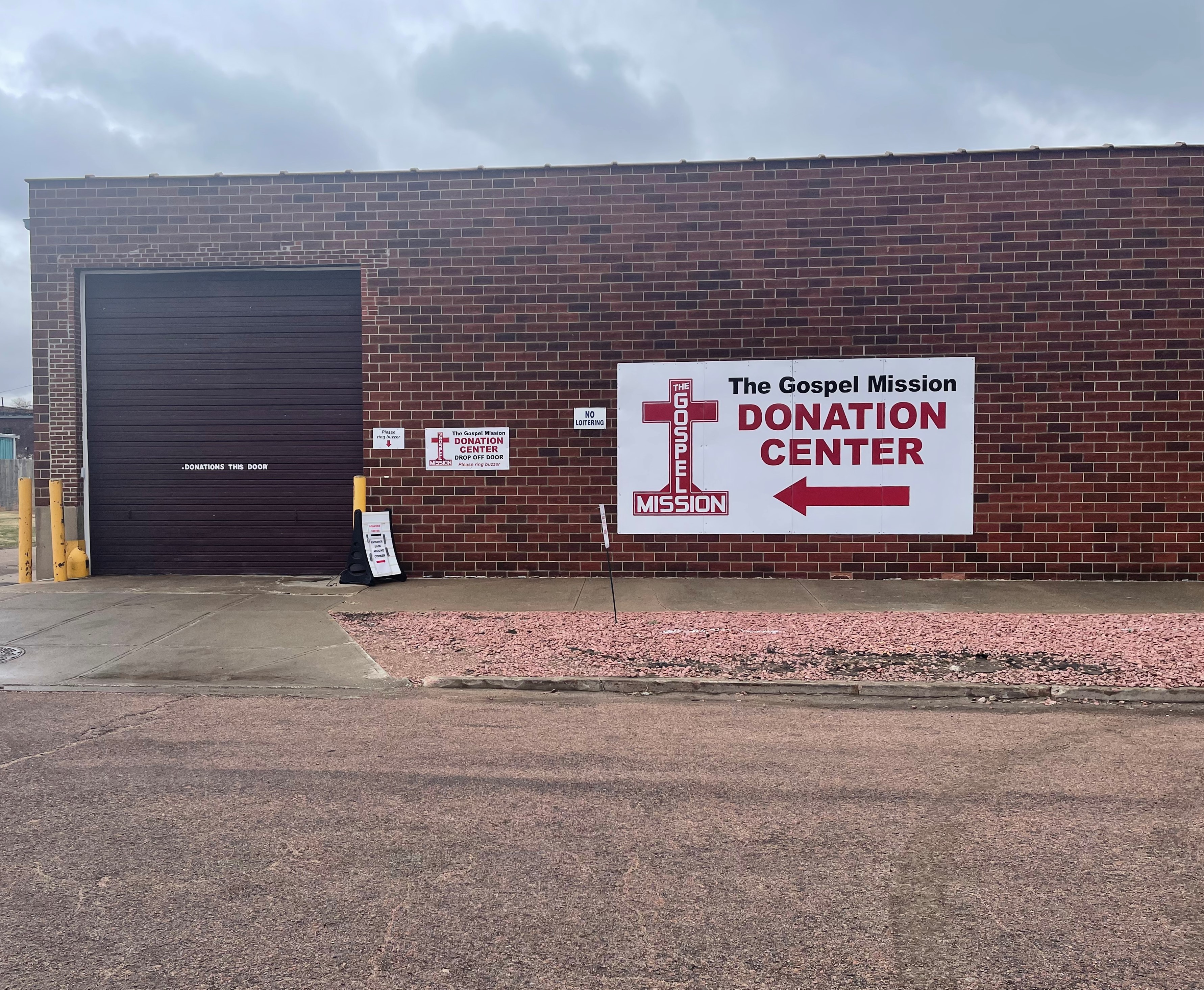 WHAT WE ARE ACCEPTING FOR DONATIONS: 
All must be CLEAN and in sellable condition.  
1. Clothing for ALL GROUPS: 
Pants, jeans, shorts, suits, shirts, coats, sweatshirts, shoes, under garments, socks, leggings, workout clothing, medical clothing
2. Furniture:
Couches, lovseats, recliners, lift chairs, hutches, end tables, night stands, coffee tables, dressers, captain beds, lamps, foot stools, sitting chairs, rocking chairs, dinning room table sets, microwave stands, book cases, gun cases
In order to best sort donations and ensure they end up going to whomever needs them most, we request that all items be dropped off at our Donation Center. The friendly staff there will assist in unloading your items and provide you with a tax-deductible donation receipt. Plus, our facility has a garage door you can drive right in, so no need to unload in the rain or snow!
Unable to deliver large items? We can come get them! Please call our main office at 712-255-1769 to schedule a pick-up time with our receptionist. Note that items are not often able to be picked up immediately and a wait time of 1-2 weeks may be expected depending on the volume of donation pick-ups. WE ARE NOT OFFERING PICK UPS AT THIS TIME! Please check back later.